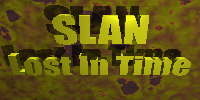 For now there is very little here functional except the Library in my Starship the Spacebeagle. I find it difficult to concentrate on working on this journal not knowing what to enter into it. Perhaps after I have rested and forgotten about the horrors and trauma of our last mission to the stars I will be able to do here what I desire.

As to what happened on our last voyage, I have no right to say.

And as to what happened here... Simian the Ape, got loose and ate all the books.

Until later,

~~well wishes~~ Slan

Spacebeagle Mission

To go where needed, assist those in need




To visit the partially restored Spacebeagle Library, click the book. That crazy ape is supposed to completely build a new library someday (hopefully). This one is definitely under repair.