This page was completed textually on 12/30/1997 first on WBS homepages.

Del Shannon is dead but his music isn't.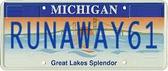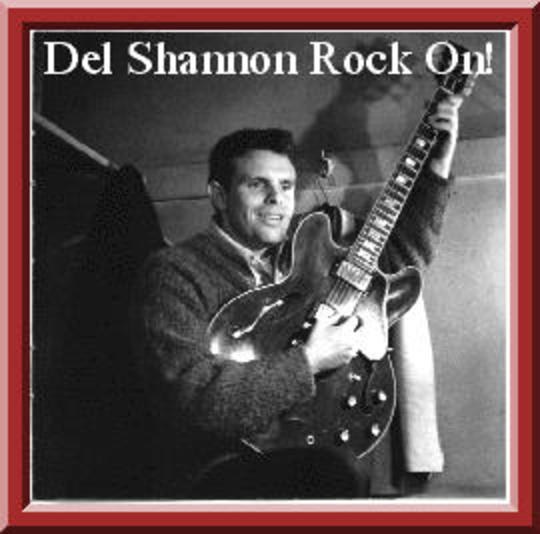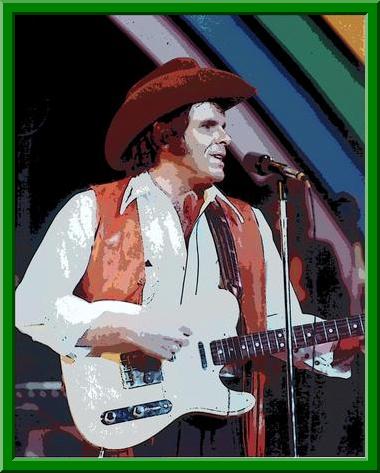 Dawn Eden's 1989 interview of Del Shannon
The Interview

Del's Welcome

Postcard of Hi-Lo Club in Battle Creek where Del appeared before Runaway became a hit.
Left to right: Chuck Westover, Doug Demott and Loren Dugger added by P. Smith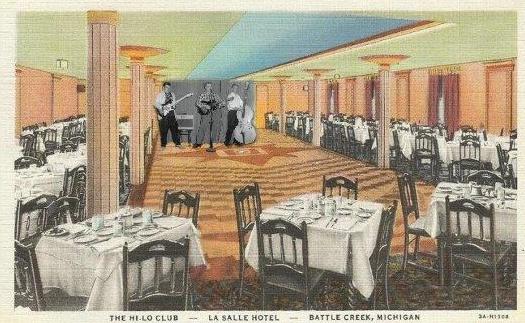 DEL SHANNON ROCK ON is the story of one of the early 60`s rockers who had his roots in Country Music and 50`s rock. His first and biggest hit was Runaway, a world wide smash in 1961 featuring co-writer Max Crook`s haunting Musitron solo, often classified as the first use of a synthesizer on a rock record. Other million sellers besides Runaway were Keep Searchin' (We`ll Follow the Sun) and Hats Off To Larry. His last top 40 hit was a remake of Phil Phillips Sea Of Love in 1982, produced by Tom Petty and backed by The Heartbreakers. On February 3rd, 1990 Del appeared with Bobby Vee and the Crickets at the Civic Center in Fargo, North Dakota, his last concert. He died of a gunshot wound February 8th, 1990 ruled as suicide. He had apparently been suffering from depression. There had been an investigation as to whether he had been murdered. There was no note and the cause of his death would only be speculation.



His last CD release was ROCK ON! produced by Mike Campbell and Jeff Lynne and released posthumously opening with Walk Away, written by Shannon, Lynne, and Petty. The finale track was Del`s own Let`s Dance, a rollicking country flavored rocker featuring a fiddle solo. The musicians were basically the same as those who played on Petty`s Full Moon Fever.
Commenting on a music career, Del had said, "This business will eat you up. If it becomes your love and you don't have humans to love, I think you're in trouble."



In the liner notes from the CD This Is Del Shannon released in 1997 with 16 of his songs from 1961 through 1966 (Music Club 50044) Dawn Eden wrote:

"When I met Del Shannon, nine months before his death, he had a childlike innocence unlike anyone I`d ever seen. It was backstage at an oldies show. While his contemporaries on the bill were all jaded to various degrees, Del`s eyes sparkled brightly. When he took the stage, his whole body was infused with the youthful brio of one for whom rock was a genuine means of expression. He wasn`t just going through the motions. Del was sensitive, but not just in the sensitive artist sense. He reached out to friends and strangers alike, taking a genuine interest in their well being. But the flip side of sensitivity is vulnerability, something he knew only too well. The feelings of loneliness and isolation in his songs were real. However, as he noted to me, he didn`t compose them through a veil of tears. He said, "When I wrote `I Go To Pieces` I was in a great place. I usually write when I`m in a great place. When I`m depressed, I don`t usually write. So I take all of when I`m depressed and throw it into when I`m feeling good. Weird, I guess. Jeff Lynne said to me, years ago, `Del, you seem to be lost a bit and you don`t know which direction you`re going in.` But the last time I worked with him, there was no doubt. We just sat down and we just did it. I`m not afraid to risk it now at all. I don`t have have to follow, because if it isn`t successful, it`s OK. It`s successful to me."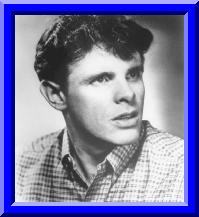 The beginning of Del Shannon and "Runaway"

CHARLES WESTOVER was born Dec. 30, 1934 and raised in Coopersville, Michigan. He learned to play a guitar that cost $5.00 and had to be held together with wire. His father, a truckdriver, didn`t think much of guitar players. "`You get that goddamn guitar outta here`, that`s the exact words my father used." Del recalled in later years. "However, my Ma said, `It`s OK son. You can sing for me.` I was very shy. Maybe if he hadn`t said get that guitar outta here, I wouldn`t have been interested in playing. Maybe instead I`d be driving a truck."



Eventually Westover joined the Army and won a guitar talent contest. Following his discharge he played local gigs singing and playing the music of his idol Hank Williams along with the new rock 'n' roll songs. While at the Hi-Lo Club in Battle Creek, Michigan he teamed up with Max Crook, a piano player who also had an electronic keyboard called a Musitron. It was during this time that Charles Westover became Del Shannon, a name picked up from a guy named Mark Shannon who wanted to become a wrestler. Mark sounded too much like a private eye so he chose Del, a contraction of Cadillac Coupe DeVille. (At one time he and his band was known as Charlie Johnson and The Big Little Show.)



Ann Arbor disc jockey and record promoter Ollie McLaughin heard Del singing and took some tapes of his to Irving Micahnik and Harry Balk who managed Johnny and The Hurricanes. They signed Del to a record contract and had him cut two songs in New York on the Big Top record label. Neither was released.



Del reminisced that while back at the Hi-Lo Club again, "One night Max played an A minor and a G and I said I never heard such a great change!" In an interview in Rolling Stone Max Crook said, "I had this tape recorder going. I hit a series of chords and Del said, `Let`s build something.` He was humming a melody and I put that bridge in just the way it is on record. The next day, Del wrote the words while working in the carpet store." When his managers heard the song they had Del record it and by March of 1961 it was a hit, selling 80,000 copies a day in the United States and reaching number one. Max Crook played the keyboard solo on the record. Del Shannon, Max Crook and Runaway had made it big time.



Other hits followed. From 1961 through 1965 Del scored with Hats Off To Larry, So Long Baby, Hey! Little Girl, Little Town Flirt, Handy Man, Keep Searchin` (We`ll Follow The Sun), and Stranger In Town, all top forty hits. Stranger In Town has been called one of the most paranoid songs in rock history. Del also had a minor hit in the U.S. with Swiss Maid in 1962, a Roger Miller written song that was a smash in England, reaching number two on the charts. Miller later said on Johhny Carson`s Tonight Show it was the first song that earned him a lot of money.



When Little Town Flirt was a hit Del, while headlining a show at The Albert Hall in London met the Beatles and told John Lennon, "From Me To You has a bit of falsetto in it so I`m going to record it." Del said, "At that time no one had heard of the Beatles here (the U.S.), but I knew they were great writers so I just picked up on one of their songs." From Me To You became the first Lennon-McCartney song to hit the charts in the U.S. peaking at number 77 in July, 1963 shortly after the Beatles release. Shannon's version made Chicago, Illinois radio station WLS`s top 15.



In 1963 Del had a dispute with his managers over nonpayment of royalties. He formed his own record company Berlee Records and released a couple of singles. One, Sue`s Gotta Be Mine reached number 71 on the U.S. charts, but in the UK it was a solid hit at number 21. Most of his songs were top 30 hits in the U.K., including Cry Myself To Sleep which only hit 99 in the U.S. (The latter has been cited as a chief inspiration for Elton John`s Crocodile Rock.)



Del dropped his Berlee label and found himself on Amy records, again with Balk and Micahnik where he had top forty hits with Handy Man, Keep Searchin` and Stranger In Town in 1964 and 1965. Del had written I Go To Pieces in Detroit, Michigan and while on tour in Sydney, Australia, Peter Asher asked if he could record the song. It became the first hit for Peter and Gordon not written by The Beatles in 1965.



In 1966 he was able to free himself from his managers and he signed with Liberty Records. The only song he had as a hit in the U.S. was The Big Hurt which just made the top 100. He recut Runaway in 1967 and it made the top forty in Australia. His LP`s for Liberty were mostly cover versions with a few original songs included. Some of these songs were released in the Philippines and when he went there for a tour he was told he had several hits on the charts and that his version of Bobby Hebb`s Sunny was number one. Del recalled, "When I got there I was unaware of all these hits. We had 30,000 people every night for four nights in a row. Having all these hits that weren`t my records, I had to have someone hold up the words for me on stage. I didn`t know the words."



The most interesting LP he put out on Liberty was The Further Adventures Of Charles Westover in 1968, an introspective and slightly psychedelic recording with original songs. Del then decided to try his hand at producing. He discovered a group called Smith and they recorded his arrangement of the Shirelles Baby It`s You which reached number 5 in 1969.



Teaming up with Brian Hyland he produced, played guitar and sang background on Gypsy Woman, which became one of Hyland`s biggest hits at number 3 on the U.S. charts in 1970. Max Crook played the moog synthesizer on the session.



In 1969 Elvis was doing Runaway in his act in Las Vegas and introduced it as one of his favourites. Del recalled, "I was there when he did it and he introduced me from the audience. I was quite thrilled. One of his aides had called me and said we have a seat for you at Elvis`s show. Would you like to come on up. I did, and they had a table for me there with about 8 bottles of champagne on it. I talked to him for a couple of hours after the show. He`s a hell of a guy. He`s great." Elvis`s version of Runaway with him introducing Del can be heard on RCA-3114-2-R Collectors Gold.
Elvis introduces Del



The 70's found Shannon recording sporadically. In 1973 he recorded Live In England, an LP which featured his hits and a yodeling number that he had done as a teenager. He released the single And The Music Plays On produced by Dave Edmunds in 1974 and in 1975 some tracks with Jeff Lynne plus a self penned country song, In My Arms Again. But none sold well. Del took to drinking heavily. "I had no direction. My career was never really shattered. It was just dormant. I wasn`t in a good place mentally for a long time, or for that matter, physically or spiritually. I was to work on an album with Jeff Lynne and he asked me why I had to drink before noon. Why was I letting it interfere with my life?" In 1979 he joined Alcoholics Anonymous sponsoring other alcoholics who were ready to give up the bottle.



In 1982 Del released the LP Drop Down And Get Me which spawned his last top forty hit Sea Of Love. Three years later he released a new version of In My Arms Again which became a minor hit on the C & W charts. Producer Michael Mann asked Del to record an updated version of Runaway as the theme for his TV series Crime Story which ran from 1986 through 1988. Following that he was working on an album with Mike Campbell and Jeff Lynne producing with some help from Tom Petty. Rock On was released in 1991.



Time will determine his place in rock history. His music is still played on the radio and new reissues of his work are still available. Runaway has been recorded by artists such as Lawrence Welk, Charlie Kulis, Tony Orlando and Dawn, Bonnie Raitt, Luis Cardenas and country/bluegrass band The Cox Family who all had chart success with the song. Bonnie Raitt`s version came from her Sweet Forgiveness album and helped her become more known to the general public. Amongst others recording songs Shannon wrote was Juice Newton who had a top ten country hit with "Cheap Love". More recently, Del's Drop Down And Get Me was released as a download by the astroPuppees.



After his death, Dion was quoted as saying, "Del attacked a song. He was committed mentally, physically and spiritually. When I heard him sing, it just did something to my insides."



Del`s induction into the Rock 'n' Roll Hall of Fame was announced Nov 10, 1998.



Art Alexakis of the Portland, Oregon based rock group Everclear inducted Del Shannon into the Rock And Roll Hall Of Fame at the ceremony which was held March 15, 1999 at the Waldorf Astoria in New York City.



In the film clip, the narrator described Del`s music: "Through good times and bad, Del Shannon sounded like the same haunted man, hunting for some lost beauty he would probably never find, but for which he had to keep searching."



Bonnie Raitt performed her bluesy interpertation of "Runaway", followed by Billy Joel`s more traditional version playing Max Crook`s keyboard solo.



Accepting the award were Del`s son Craig and daughters Jody and Kym. Craig thanked Bug Music, Brian Young of the Del Shannon Appreciation Society, and all his father`s fans, saying, "He stays alive through his music".



In Memory of Jody Westover, Del Shannon's daughter.