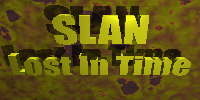 For now there is very little here functional except the Library in my Starship the Spacebeagle. I find it difficult to concentrate on working on this journal not knowing what to enter into it. Perhaps after I have rested and forgotten about the horrors and trauma of our last mission to the stars I will be able to do here what I desire.

As to what happened on our last voyage, I have no right to say.

Until later,

~~well wishes~~ Slan
Audio (au) Report # 1
Audio (au) Report # 2
Audio (au) Report # 3

Spacebeagle Mission
To go where needed, assist those in need
Library Books
Jommy Cross`s Port Journal: 01-10-2375 After it was all over, nothing was left but the empty darkness of space. We returned from Planet Altair-4 after assisting Enterprise. Good to be back at home port of Isher. Robby the Robot`s in working order. Spock amazed at it`s abilities. Spacebeagle in dock for repairs. Picked up talking ape on way home. Simian he calls himself.

The crew`s on shore leave and someone`s got to pull guard duty. Guess who that someone is? Me, Jommy Cross, that`s who. I`ll be running around somewhere waiting for our next mission.


Welcome to the Spacebeagle Library. While we are in the Isher Spaceport Center awaiting repairs feel free to use your browser to look around our library. Scroll down & visit Robby the Robot & Simian the ape.~They may or may not speak to you~
Good Books To Read
Look at our catalog and choose any book you want to view. Please return it when done so others may read it also. Overdue books subject to fines.